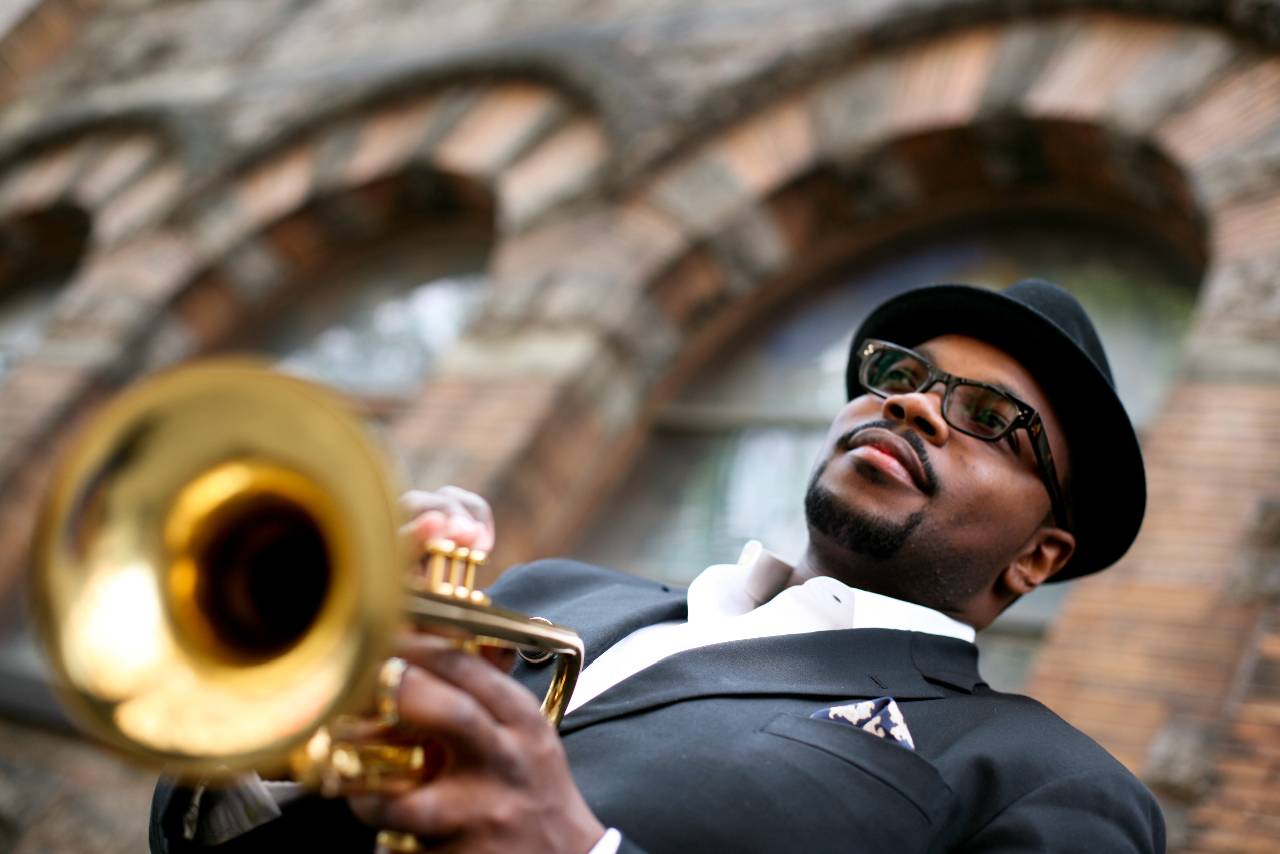 The Jazz Shed took advantage of a free Saturday afternoon on the calendar of Trumpeter Jeremy Pelt during a two night stint (Jan 8-9) at Frankie's, the newish Vancouver Jazz venue next to BC Place Stadium, at the heart of this city's nightlife.
Mr. Pelt took to the stage with some of NYC's heaviest cats; Bill Stewart on drums, Peter Washington on bass, Steve Nelson on vibes, and Danny Grissett on piano. The Power Quintet cooked up a swinging brew of mostly original tunes with a decidedly post-hard-bop influence. All but two tunes of the two set offering were written by Pelt himself with a few from pianist Grissett. The packed house at Frankie's, local musicians in abundance, were not disappointed as the band delivered high energy, immaculate, yet often daring variations on the contemporary but 'feel good' compositions of Messrs Pelt and Grissett.
In the following interview, Jeremy Pelt shares his thoughts on Jazz music, his plans for the future. Please enjoy, and feel free to comment.

Tweet